Monday 13.6 | Animated Enemy
Platformer Prototype
Adding an animated enemy around which I will be building the enemy functionality hopefully within this week. As much as possible is yoinked from the player systems. Today I got the enemy's basic patroling movement and hit reaction working.
Enemy Animator System
I'll implemented enemy animations with a single Animator Controller and just change the animations within it using Animator Override Controllers.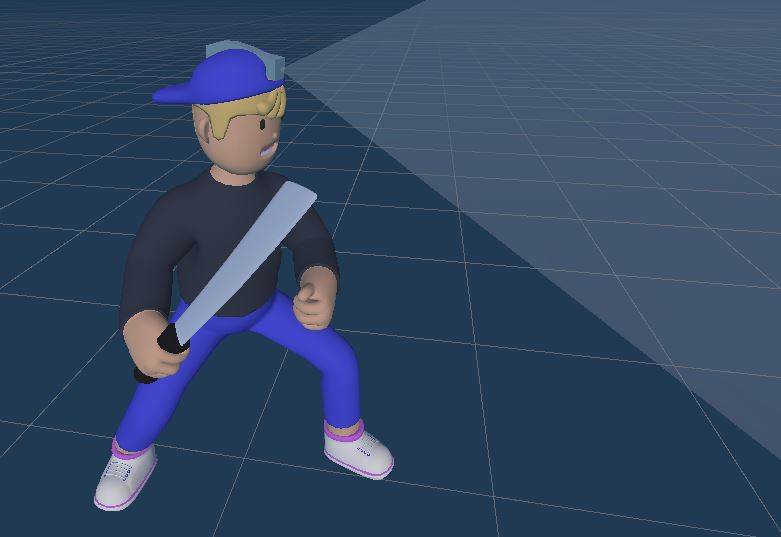 Reacting to hits
I use a blend tree for changing the reaction direction. In the code I have an Enum that has the type of reactions and I use this when setting reactions, making the code a lot more readable.

Day's Work
Enemy

Import "Cool Guy" as enemy

Old model I got from sketchfab some time ago (Heavily optimized)
Animations from mixamo
Model Machete

Reacting to damage (Only gut atm other animations I got were from left and right and I'm going to be implementing those tomorrow)
Set up everything ready for attacking

Use the Weapon Manager that the player also uses (Just less detection points)
EnemyBehaviour (The script every enemytype script will inherit from)
CoolGuy (The enemytype specific script, atm empty)
Animator

Stolen from player
Using Animator Override Controller as a animator controller prefab

Patrolling is the same as what the old enemies' had

Fixed bug with player's attack cooldown